Posted on 10 July 2016
Ice Age Character Appearance in GSC Palm Mall!
Meet Manny and Sid at GSC Palm Mall on 10th of July 2016 at 5.00pm and 7.00pm! Follow them around the mall to spur on others.
Purchase two (2) Ice Age: Collision Course Movie Ticket and get one (1) complimentary cold milo voucher.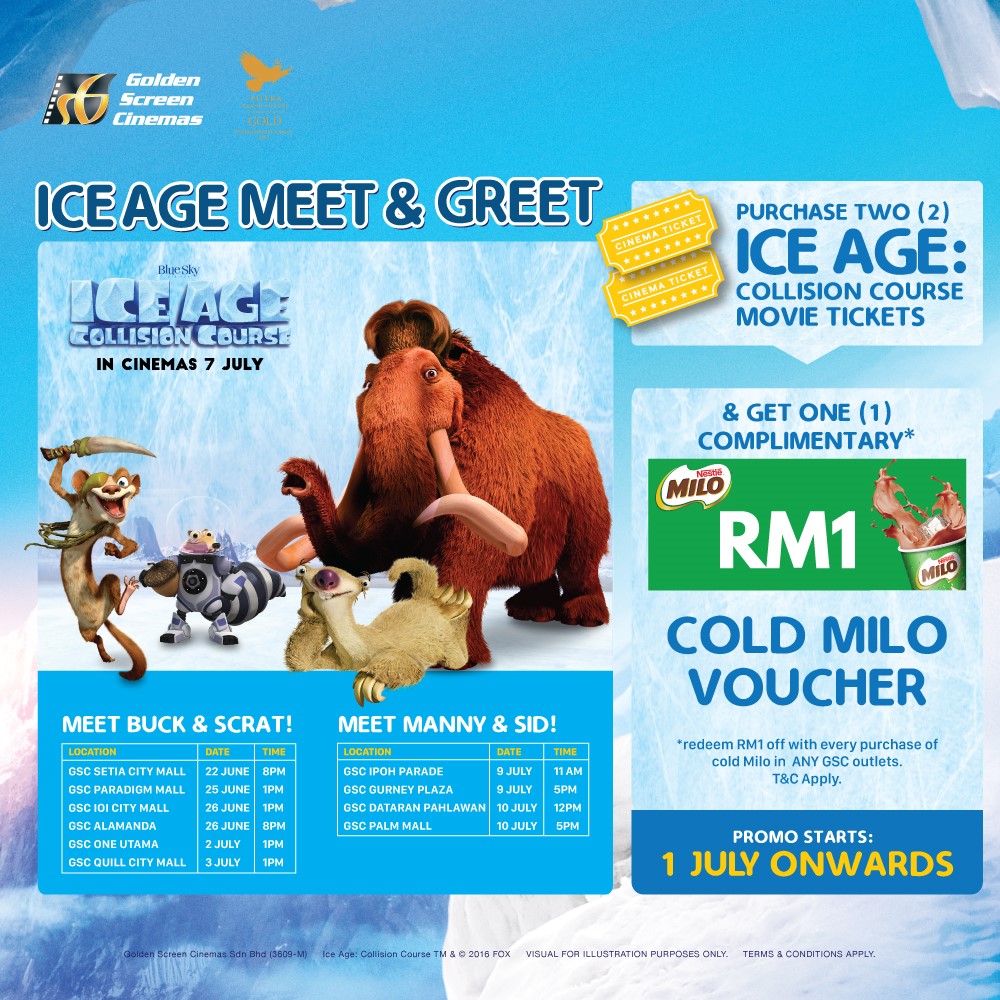 « Back